This weekend the Wexner Center is holding its annual family film festival. A silent is usually screened and this year was no different. They selected three silent shorts and had local band
Super Desserts
provide the soundtrack.
The first short was Movie Night, with Charley Chase. I admit to being unfamiliar with Chase's work. You do not see it screened much and his work is overshadowed by Chaplin's and Keaton's even though he was quite popular in the late twenties.
It's a period comedy of Chase taking his family out to the movies. His son needs to dress younger to get in at a cheaper price, there's a Jewish joke and a couple of people with cases of the hiccups. Super Desserts really captured the feel of the film and delivered a very authentic soundtrack. I thought this was their strongest interpretation of the night. A good start.
The second film was Go West, this had nothing to do with the Keaton feature.
Monkey western.
This was a group of trained animals called the Dippy Do Dads, who were involved in about twenty Hal Roach produced shorts in the silent era. The Monkeys drank, smoked, rode goats and were probably horribly treated. I'd bet a number of these monkeys were in some of the Our Gang shorts.
The finale was the classic Laurel & Hardy short Big Business.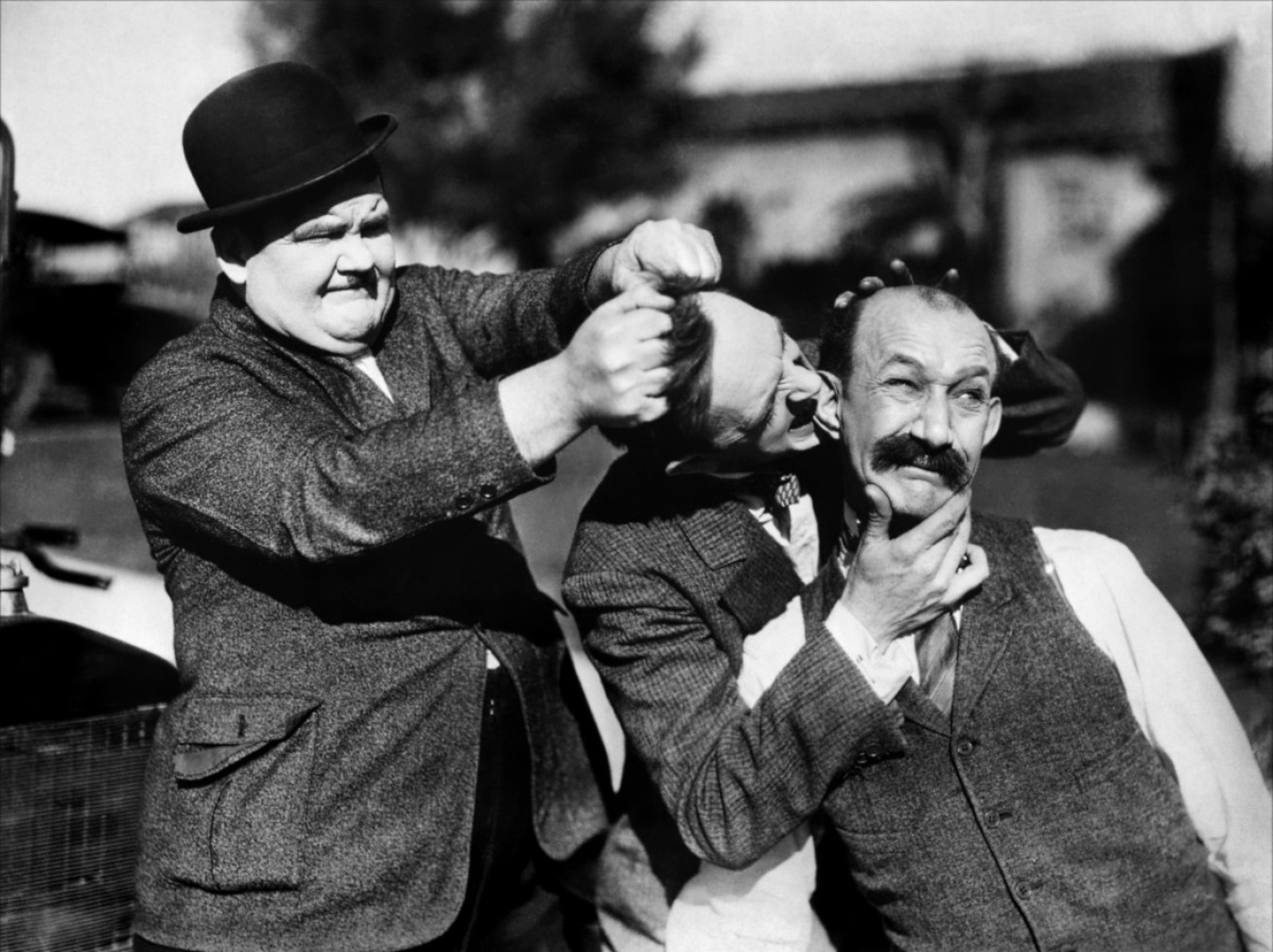 The boys are selling Christmas trees in July. They come to the great James Finlayson's house. Mayhem ensues. One of the great silent comedy shorts. Super Desserts did some nifty foley work involving a tree stuck in a door. I was teasing them on twitter this week but had to go up and praise them after the show. I asked how they prepped and they told me they watched the films over and over, took lots of notes with cue points. They did a fantastic job.
It was a good night out. We took my son, the program was only an hour. Hard to tell what he got out of it, but he stayed in his seat the entire time with no trouble at all. It was his second time seeing a film at the Wex, maybe Godard will be next for him?