After my son was born premature we moved into this house while he was still in the hospital. I do not recommend anyone else ever do this. The stress is amazing. A week or two after we moved in we were given two glider rockers, neither of which were wanted (at least by me), or necessary. I had to move them in the car from my mother-in-law's house and was not pleased as I shoved them in the back of the car.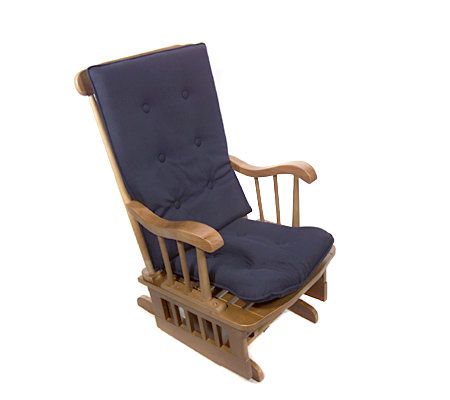 I'd have rather my gas bill paid as money would be an issue for the next half decade. I was rightfully yelled at for being a selfish asshole because I did not want two chairs.
They did not last long, both broke after about 2-3 years. For some reason we still have them, well one of them now. Called the city bulk trash pickup and they told me they'd pick one up this morning. So I moved the worst of the two out of my son's room and took it to the curb. The other, which is more functional, is now in his room. No one's ghost tripped me as I moved these chairs.
For some reason, I expected the chair not to be there this morning. Thought someone would be scavenging in the alley overnight, this did not happen.